YWCA Days
Mar 14 2017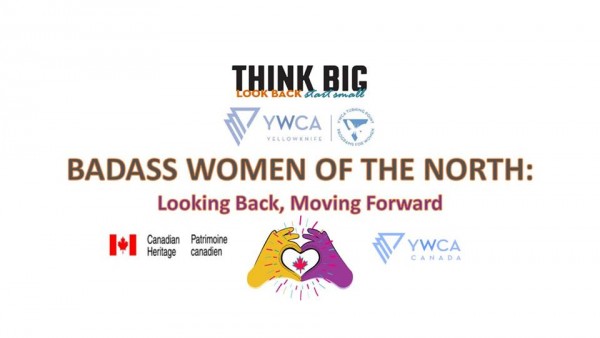 français ci-après
YWCA Northwest Territories: Badass Women of the North: Looking Back, Moving Forward
Where: Tuesday, March 14 2017 from 6:00-8:00PM
When: Quality Inn and Suites
5010 49 St, Yellowknife, NT X1A 2N4
The YWCA NWT Youth Council is pleased to present "Badass Women of the North, Looking Back, Moving Forward!" This event showcases a selection of amazing women currently living in the NWT, giving guests a chance to learn from their stories. This is an interactive event, where guests are encouraged to ask questions and to have conversations as we learn from the past in order to build the Canada in which we want to live.
This is an all-ages event and light-refreshments will be provided.
YWCA Territoires du Nord-Ouest: Des femmes puissantes du Nord: Regarder vers le passé, aller vers l'avenir
Où: Quality Inn and Suites
5010 rue 49, Yellowknife, NT X1A 2N4
Quand: mardi le 14 mars 2017 de 18h00 à 20h00
Le Conseil de la jeunesse du YWCA des Territoires du Nord-Ouest a le plaisir de présenter « Des femmes puissantes du Nord : regarder vers le passé, aller vers l'avenir » ! Cet événement met en vedette une sélection de femmes extraordinaires qui vivent actuellement dans les TN-O, ce qui donne aux invitées la chance d'apprendre de leurs histoires. Il s'agit d'un événement interactif, où les invitées sont encouragées à poser des questions et à avoir des conversations pour que nous apprenons du passé afin de bâtir le Canada dans lequel nous voulons vivre.
Il s'agit d'un événement tous âges et des rafraîchissements seront offerts.
Posted by Laura Tilley